In 1996 I wrote down a goal.  As a matter of fact, I wrote down several that year.

But, because I look at it daily, one particular goal still vividly stands out in my mind.

THE GOAL: "I will help 100 people learn to live happy, prosperous lives."

Well, over the years, that goal has been revised again and again.  

Today it has become my personal mission.

It now simply says,

"I will continually help people learn to live happy, prosperous lives".

Help Someone UP Today!

                                                 - Rodney

Helping you get a flood of customers while dramatically  decreasing your advertising costs. 

NOTHING TO IT!

Helping you take your good marriage to the 

Never Ending Honeymoon level.

- Coach

- Author

- Speaker

- Entrepreneur

Get Rodney's Weekly,

"Helping People UP"

Motivational Quotes, Tips and

Success Filled Stories.

Yes it's FREE.....Signup NOW!


                  "Helping People UP! "       

     Copyright © 2007 - 2018  All Rights Reserved

What People Are Saying

About Rodney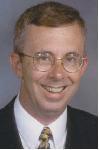 "The purpose of life is not to be happy. 

It is to be useful, to be honorable, to be compassionate, to have it make a difference that you have lived and lived well."    

                                - Ralph Waldo Emerson

We started working with Rodney to improve our financial future.  Paycheck to paycheck was not how we wanted to live.  Implementing a daily reading program dealing with all areas of our lives has improved our marriage, personal skills, and business knowledge.  In our second year of training, we purchased our own home (moving out of a trailer that was in my parent's backyard), bought a house to fix up and sell with no money down, and purchased a three unit rental with no money down.  We are now on our way to purchasing more houses and looking into starting businesses.  This program takes a serious time commitment and discipline, but the rewards for changing your life are wonderful!

                               - Matt & Jen G.

Rodney has been an amazing mentor to me over the past year.  He has not only shown me the different techniques that he uses to increase his income, but more importantly he has given me a new way of thinking to create my very own.  I love the way that he breaks different problems down and explains them in ways that anyone can understand.  I am on my way to becoming very successful, and I owe it all to Rodney.

                                                                                                           - Matt D.

We had come to a point in our lives where we were tired of living paycheck to paycheck.  We were not happy with how we treated ourselves and our family.  We knew there was more to life than what we were living.  We  just needed help to lead us towards a better and more secure way of life.

That is where Rodney came in. Rodney did not make any assumption about us or our way of life. He listened and offered open ideas that made us think for ourselves.  Rodney's intelligence, compassion and most importantly his genuine desire to help us find a better way of life is what appealed to us most. It was nice to know that Rodney was always going to be honest with us. He helped us through the down times and patted us on the back during the high times.

Today Mike and I are smarter, healthier, and happier as individuals and as partners. We are on our way to the financial freedom that we have always dreamed of. 

                                                                                                  - Mike and Heather

. . . . . . . . . . . . . . . . . . . . . . . . .

. . . . . . . . . . . . . . . . . . . . . . . . .

My constant mission is to help people in whatever way I can. 

Occasionally I come across programs, books, tips or even complete systems that I like enough to personally endorse.

I don't believe everything that I recommend is exactly right for every person. 

You should do some due dilligence for yourself.

However, I do believe that if I recommend it here or at
HelpingPeopleUP.com
, then it is better than anything that I can currently offer you myself.
I do not endorse anything that I haven't personally researched or tried.

I have been at this thing called life for well over 50 years now and I built HelpingPeopleUP.com specifically to share my experiences and recommendations  on a wide range of topics such as having good health, making more money, starting small businesses, having a super marriage and much, much more.

Stop in at Helping People UP often.

I will continue to share whenever I can.


What is HelpingPeopleUP.com?


Connect or Keep Up

With Rodney:






Some of Rodney's Current Businesses

and Projects: