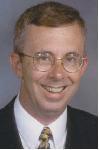 "Helping People UP! "          Copyright © 2018 - All Rights Reserved

Address:

P.O. Box 357

Brookville, In 47012

Send Rodney a Story, Comment,

Question or Feedback:

Your Story, Comment, Question

  or Feedback:

Do you have a question or comment for Rodney?

Do you have a quick story where you have used Rodney's advice to raise your life up in some way?

- Coach

- Author

- Speaker

- Entrepreneur

"The purpose of life is not to be happy. 

It is to be useful, to be honorable, to be compassionate, to have it make a difference that you have lived and lived well."    

                                - Ralph Waldo Emerson