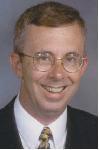 "Helping People UP! "          Copyright © 2007 - All Rights Reserved

F i v e   S i m p l e   S t e p s

Rodney's FREE gift to all married couples.

5 Simple Steps to a "NEVER ENDING HONEYMOON" marriage relationship.

How do you hold onto that

Never Ending Honeymoon feeling forever?

This free report gives you Five Simple Steps that I have used in my personal marriage for over 30 years.

May these easy-to-use steps be a blessing to you and your spouse for many years to come.

Help Someone UP today!

Rodney

"Helping People UP! "          Copyright © 2008 - All Rights Reserved